Which Cosmetic Dentistry Treatment is Right for You?
Cosmetic dentistry is the practice of improving and designing the appearance of your smile. As a dental practice, Dentistry On Monroe in Charlotte, NC, offers several cosmetic services like clear aligner orthodontics, teeth whitening, dental bonding, and veneers. These procedures can correct anything from single-tooth concerns to a complete smile makeover. The best way to achieve the perfect smile is to explore all the dental services offered for cosmetic dentistry.
Overview of Cosmetic Dentistry
Cosmetic dentistry focuses on improving the appearance of your smile. Common cosmetic dentistry treatments include clear aligner orthodontics, teeth whitening, veneers, and dental bonding. Cosmetic treatments might be the best option for you if you have the following:
Misaligned teeth

Misshapen teeth

Tooth discoloration and staining

Small gaps or spaces between your teeth

Chipped or cracked teeth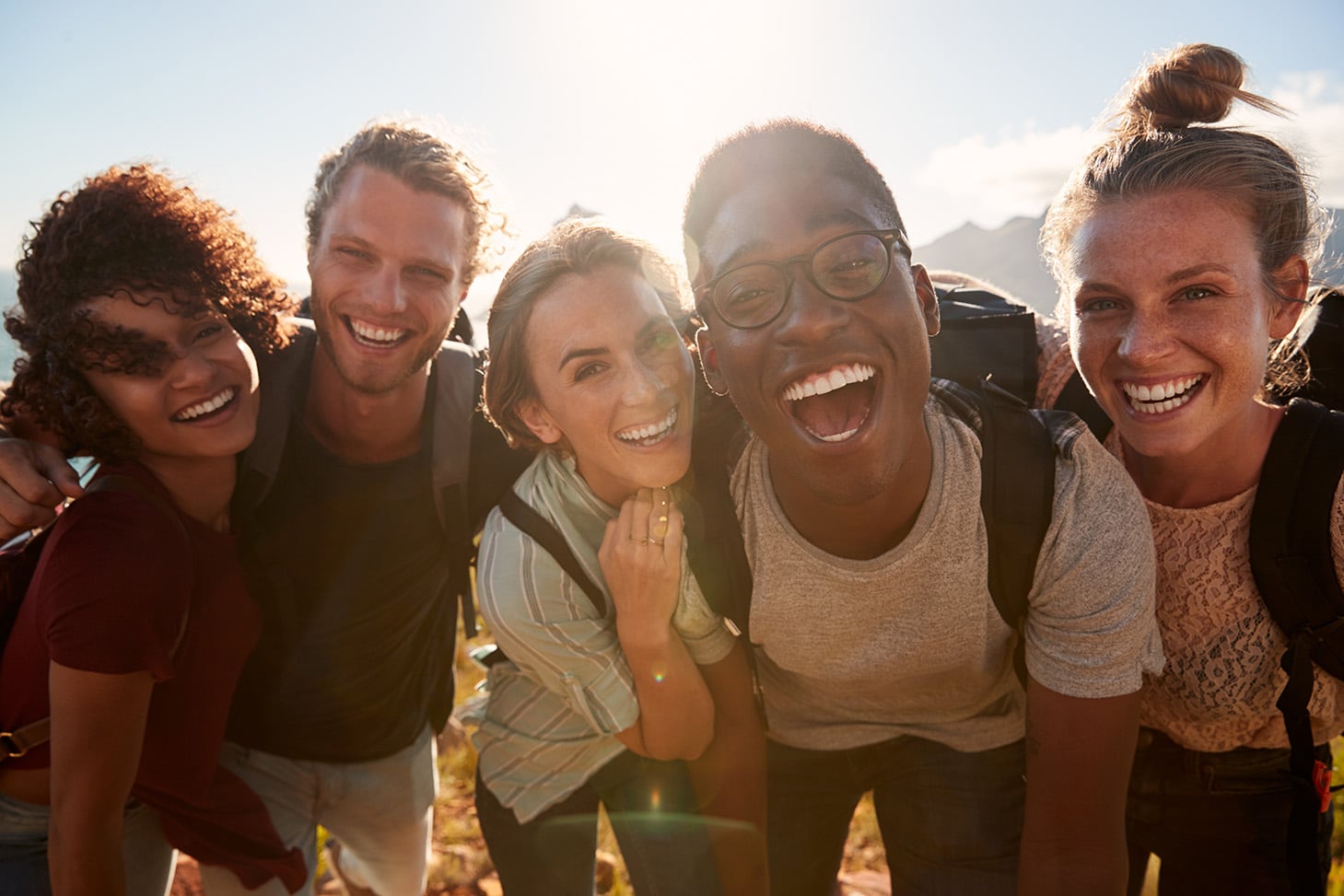 What Cosmetic Dentistry Services Does Dentistry On Monroe Provide?
Teeth Whitening:

Teeth whitening

can help brighten the color of your teeth. We offer two options for teeth whitening services:

High-power in-office bleaching – Dr. Turner uses the known and respected KOR whitening system to offer his patients dramatic whitening results with a combination of in-office treatments and a two-week at-home regimen. 

Custom-designed trays for at-home use – This is a great option for those who do not need dramatic results but would rather improve the brightness of already white teeth. Our prescription strength bleaching gel is used in trays specially designed to fit your teeth perfectly. 

Whitening procedures are a great way to improve or maintain the brightness of your teeth. However, it should be noted that whitening has its limitations and drawbacks. For example, if any filling material (bonding) or crowns are present in the smile, these man-made materials will not brighten and may stand out more after whitening. If you have questions about which whitening option is best for you, Dr. Turner can help guide you toward the best decision to achieve your goals.
Bonding:

Bonding applies tooth-colored filling material (composite resin) to cover up and conceal cracks, discolorations, and other cosmetic imperfections. Dental bonding is often considered a cheaper alternative to veneers when correcting your dental appearance. 

Our dental bonding services help with the following:

Short teeth

Misshapen teeth

Gaps between teeth

Chipped or cracked teeth 
Like any other dental procedure, bonding has benefits and drawbacks. Dental bonding can be an excellent option to correct small imperfections in the teeth. Depending on the size and reason for the bonding, as well as how the teeth are used after bonding is complete, bonding can last for several years. Teeth that have been bonded multiple times before, however, are likely better candidates for porcelain veneers.
Porcelain Veneers:

This treatment involves bonding thin porcelain facings over your teeth. A good analogy would be a "press-on nail" for a tooth. Veneers are commonly used as a more uniform and longer-lasting solution to the issues that bonding attempts to address. They can correct stained teeth, gapping or spacing, or change your existing teeth's size and shape.  Veneers make your teeth look healthy, smooth, and naturally white.

Clear Aligner Orthodontics:

Clear aligners can be used to treat different teeth misalignments, such as overcrowded teeth, crooked teeth, gaps in teeth, rotated teeth, and more. This treatment involves making a series of clear plastic trays that fit your teeth perfectly and moving them gradually over time. With each new set of trays, your teeth move a bit more. 

It is important to note that for

clear aligners

to predictably move your teeth, they must be worn "25 hours per day, eight days per week". The trays should only be removed while eating and brushing/flossing your teeth. At all other times of the day and during all other activities, the trays must be fully seated on the teeth. If you do not feel you can accomplish this, discuss your other orthodontic options with Dr. Turner.
What Are the Most Common Dental Problems Suitable for Cosmetic Dentistry?
Common dental issues that our cosmetic dental treatments can address include the following:
Crooked teeth:

Crooked teeth can hinder proper chewing and speech and are also much more difficult to keep clean. They are often treated with orthodontics, crowns, or veneers.

Missing teeth:

Effects of missing teeth include bone loss, shifting teeth, or neuromuscular problems. These are often fixed with a dental bridge or dental implants.

Gummy smile:

A gummy smile is when your teeth appear shorter since the gums have grown further down. The recommended treatment is to reshape the gums to reveal more teeth. This is often accomplished with a scalpel or a laser. 

Discolored teeth:

Discolored teeth can occur when eating colored foods, age, smoking, etc. Our teeth whitening procedure can help you brighten your teeth and smile.

Chipped or cracked teeth:

These are often a result of injury. Dental bonding, veneers, or crowns are often the best treatments to fix chipped or cracked teeth.
Conclusion
Cosmetic dentistry can provide corrective measures to help improve the appearance of your smile and the best solution to practice good oral hygiene. To discuss cosmetic dental treatment options to address your unique goals. contact Dentistry On Monroeto to schedule an appointment for high-quality cosmetic dentistry services in Charlotte, North Carolina.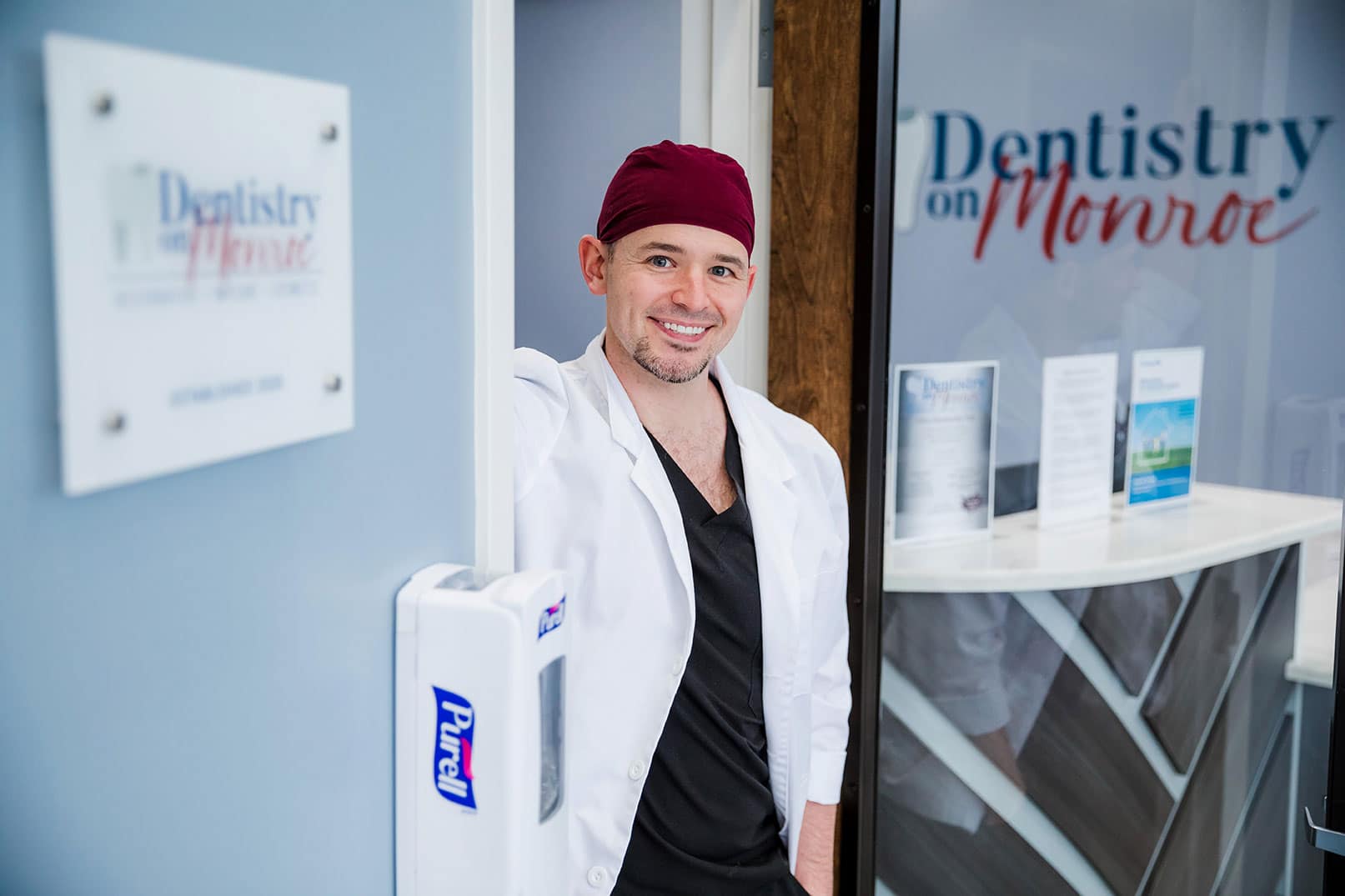 Eric Turner, DMD
Dr. Eric Turner, DMD, a Philadelphia native and Temple University Kornberg School of Dentistry graduate, employs a blend of advanced medical knowledge, fine motor skills, and compassionate patient care in his Charlotte-based dental practice. With a high-level expertise in dental implants, Invisalign, and restorative and cosmetic dentistry, he leverages his advanced training to improve the quality of his work and optimize patient comfort. Outside his practice, Dr. Turner, a passionate traveler, scuba diver, skier, guitarist, and culinary enthusiast, cherishes his new home and community in Charlotte, NC.