Implant Dentures in Charlotte, NC
Click to Scroll for More
Implant Retained Dentures
Dentures are a sensible solution for patients who have lost most or all of their natural teeth to disease, decay, or injury. Partial dentures replace some of the teeth in a dental arch (meaning some upper teeth or some lower teeth), while complete dentures replace all of the teeth in a dental arch. Traditionally, dentures consisted of acrylic teeth that were held either by suction to a patient's gums (sometimes with the help of adhesive pastes or powders) or by metal clips that grip onto the remaining teeth. However, there are expanded options for removable dentures available to patients, including implant dentures.
Implant dentures are removable prostheses supported by the soft tissue of your gums. These dentures are held in place by metal posts implanted directly into the jawbone. The metal posts have ball-shaped pieces that stick out of the gums and snap into small housings set into the denture. They are suitable for patients who are eligible for dentures but don't want to be concerned about using adhesives to keep them in place.
Benefits of Implant Dentures
Because the dentures are attached to implants in the jawbone, they are much more stable than those held in place with adhesive. As a result, patients don't need to be as limited in their diets  as these dentures are harder to dislodge than those held in by suction. In addition, their increased stability makes implant dentures more comfortable than traditional dentures.
In addition, the placement of implants in a dental arch can help prevent jawbone degeneration. When teeth are removed, the bone that held them in tends to recede. This can make traditional dentures lose their fit over time. Instead, dental implants can act as "placeholders" for the lost teeth, preventing the bone around them from degenerating.
Types of Permanent Dentures
There are two types of implant dentures: implant-supported and implant-retained. Both types are held in place by titanium dental implants. Implant-supported dentures are a set of permanent false teeth that can only be removed professionally by a dentist using special tools as they are bolted onto their implants. They are typically removed twice a year for cleaning, though a dentist can remove them if a health issue necessitates their removal. These dentures are typically more expensive than implant-retained dentures, as more implants are needed, and the prosthesis requires a more detailed fabrication process. It also usually either has a titanium bar inside of the acrylic denture, or the entire denture is composed of an extremely strong ceramic material.
Implant-retained dentures are much more similar to traditional dentures, but they have small housings on the gum-facing surface that simply snap onto implants. This allows patients to remove them at home to clean as needed. They typically require fewer implants and are easier to fabricate; however they are much less stable than implant-supported dentures. If the snap-on housings weaken over time, they can be replaced so that a patient's dentures maintain as much stability as possible.
How Long Do Implant Dentures Last?
Traditional dentures rely on suction and adhesives to remain in place. However, over time the jawbone can degenerate or otherwise change shape, causing adhesive-based dentures to need to be replaced every so often. Because of their stability and strong bond with the jaw, implant dentures can last much longer. 
If you have implant-supported dentures, you must be aware of any food particles that may become trapped between them and your gums because patients cannot remove these dentures at home. Implant-retained dentures can be removed at home, making cleaning more manageable, but implant-supported dentures can only be cleaned in-office by a dentist. Remaining vigilant about oral hygiene while wearing implant dentures will go a long way to increasing their longevity.
Permanent Dentures Cost
Many elements can affect the cost of implant dentures. These include the overall health of your mouth, the procedures you undergo to prepare your jawbone for implant dentures, how many implants are used, and whether they are implant-supported or implant-retained. While traditional dentures are often covered by insurance to some degree, implant dentures are not always fully covered, if they're covered at all. Be sure to check with your insurance provider to ascertain your coverage level.
At Dentistry on Monroe, we believe that finance should not be a barrier to oral health, so we offer our patients a membership plan that helps cut down the cost of many procedures!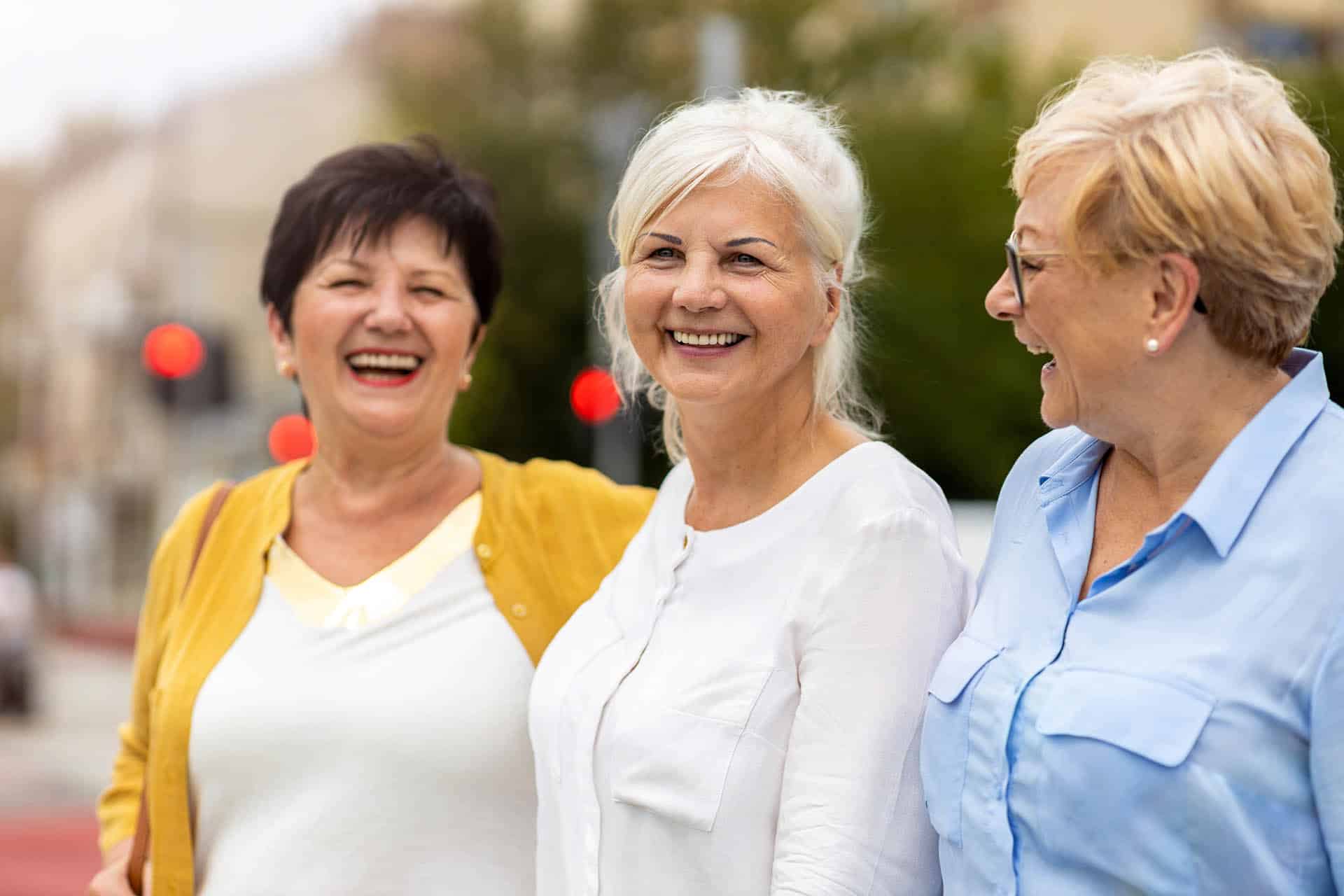 Schedule a Consultation for Permanent Dentures Today!
It can be challenging for a patient to lose their teeth. However, this condition does not need to limit their quality of life. Advancements in dental procedures allow modern solutions like implant dentures to resolve many oral health concerns in a minimally invasive way. That's why Dr. Eric Turner, DMD, and the Dentistry on Monroe team offer this treatment and many more.
We practice effective and efficient oral health care using the latest in 3D scanning, 3D printing, and computer-aided milling technology to provide beautiful dentures that look as natural as possible. At the same time, we emphasize patient comfort and building relationships that last a lifetime. So, if you have any questions or want to come in for an appointment, please get in touch with us today.