What to Expect at Dentistry on Monroe
Click to Scroll for More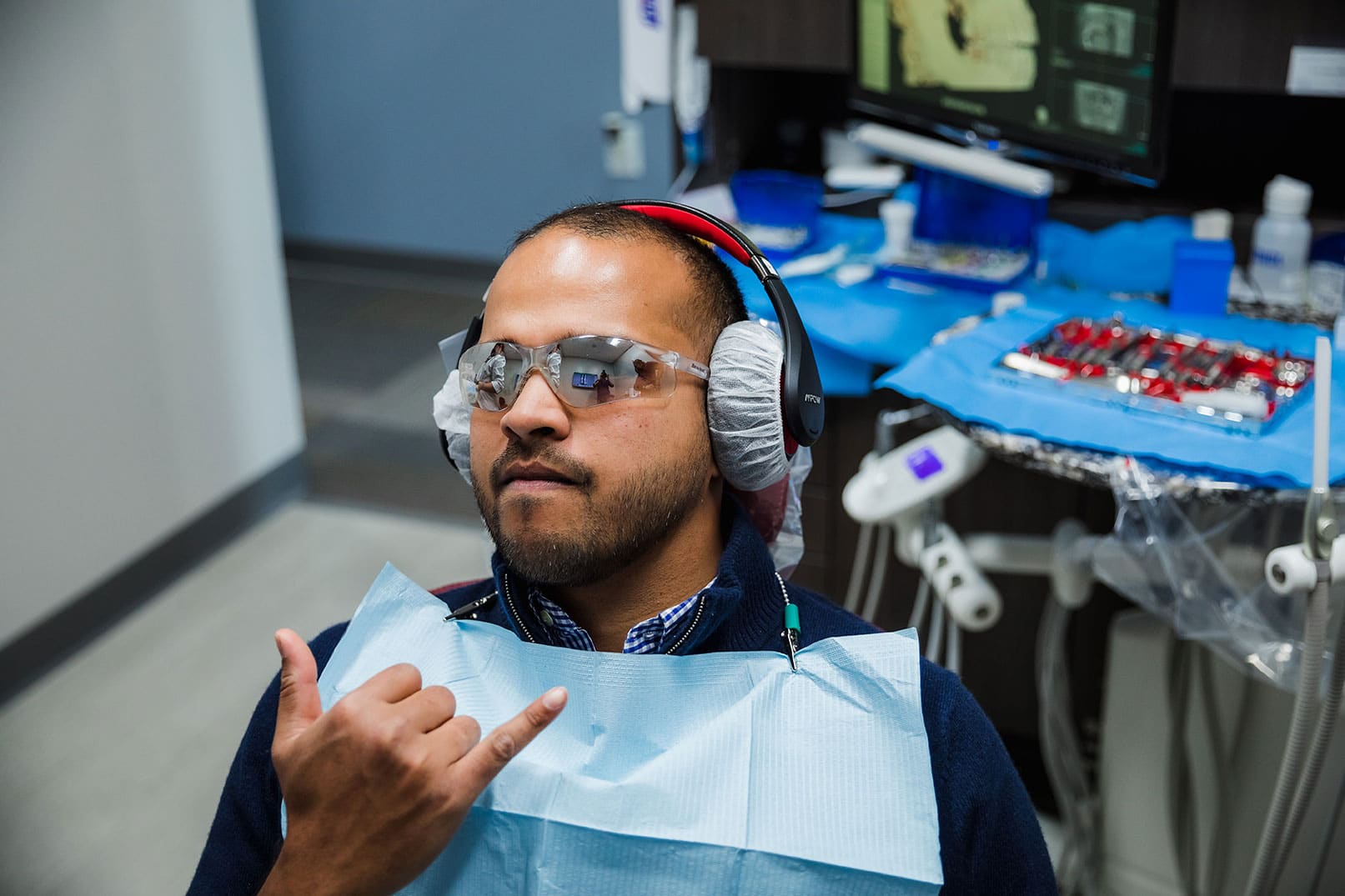 Dr. Eric Turner
is passionate about learning and implementing the most effective materials and technology. 
We use advanced materials and technology in the treatment of our patients. Doing so allows us to serve our patients to the best of our ability. Improving patient experience is a core value of our dental office.  
Years of experience and extensive continuing education allow Dr. Turner to provide his patients with plenty of information and ongoing education. He strives to provide the information needed for patients to make informed decisions about their oral health care. 
His goal is to provide high-quality, comfortable dentistry to the people of Charlotte and to ensure a positive patient experience. 
Dentistry On Monroe
COVID Precautions
As part of our devotion to enhancing patient experience and safety, we have developed safety protocols to ward against COVID-19. These safety protocols include all of the following: 
SecureAire Clean Air Technology

Respirator Masks for Staff

Clinical Uniforms Kept On Site

Appointment Staggering

Hand Sanitizer Stations

COVID Questionnaire Screening Tool

Temperature Checks

Closed Reception Area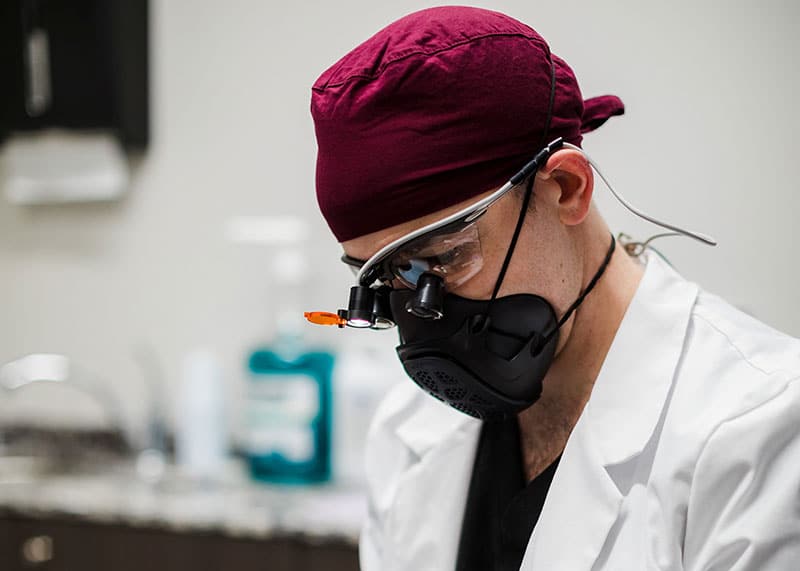 Improving Patient Experience
We recognize that dental care can cause some discomfort. Prior experiences and dental anxiety can make dental visits difficult to cope with. Our team strives to provide an atmosphere that is warm, welcoming, and competent to put patients at ease.
We believe that patient education is the first step toward comfort. Our practice takes the time to make sure our patients are well-informed and feel in control of their dental health. We also believe in transparency. 
Our patients can feel confident that they are being given accurate information. We opt for honesty about what is necessary to maintain optimal oral health and wellness. 
As part of our dedication to patient comfort, we offer advanced amenities. Noise-canceling headphones and ceiling-mounted televisions allow our patients to remove themselves from the sights and sounds present in dentistry. We also offer sedation dentistry to help anyone who might struggle with dental anxiety or discomfort during dental procedures. 
Offering Comprehensive Services
As part of our ongoing dedication to patient education and health, we offer a robust number of treatment services. We provide a high quality of care and specialize in preventive, restorative, and cosmetic dentistry. Upon entering our office, patients can expect to receive in-house treatment for all of their basic dental needs. 
From orthodontics to routine cleanings, we have you covered. Our staff is proud to offer the best technology for even our simplest procedures. Patients can expect to receive the latest treatment options for exams and procedures, including low-dose x-rays, intraoral cameras, and digital scanning and 3D printing. 
Fostering Relationships
We want our patients to feel at home in our office. By offering transparency and patient education, we hope to foster trust between our dedicated staff and patients. We encourage patients to come to us with any of their questions and concerns. 
Our dental office in Oakhurst, Charlotte, NC, is built on a foundation of integrity. We encourage the least invasive dental procedures possible. We also refrain from encouraging patients to complete unnecessary dental work. 
We make it a point to cultivate relationships with our patients to improve patient satisfaction. This allows them to trust that they will be met with honesty. Our devotion to prevention and anticipating needs is an important part of our relationships with patients. We are here to meet your dental needs. 
To learn more about our office or values, schedule an appointment today.