Implant-Supported Crowns in Charlotte, NC
When you have a severely damaged or missing tooth, it's important that you seek a restorative dental option quickly. When left untreated, damaged or missing teeth have the potential to cause more serious oral health issues, including the spread of infection and the shifting of other teeth. Fortunately, restoring the health and beauty of your damaged smile is simple with an implant-supported dental crown from Dentistry on Monroe. Here's what you should know about implant-supported crowns before scheduling your free consultation with Dr. Turner and his team.
What Is an Implant Crown?
Dental implants are titanium, screw-shaped posts that are inserted into your jaw bone to replace a missing tooth's root. They are known for their superior strength, durability, and natural appearance compared to other dental replacement options, such as bridges. An implant-supported crown consists of a dental crown that is attached to a dental implant post by either a tiny screw inside the crown or by glue similar to a traditional dental crown.
What's the Difference Between an Implant-Supported Crown and a Traditional Crown?
Traditional crowns are essentially caps that encase a weak or damaged tooth to strengthen it prevent further damage, and/or improve its appearance. Implant crowns are attached to a dental implant that replaces the root of a tooth after the tooth has been completely removed. Both implant-supported crowns and traditional dental crowns give a strong beautiful ceramic tooth that can be brushed and flossed like any other tooth, but implant-supported crowns are attached to dental implants while traditional crowns are attached to natural teeth.
What Are the Benefits of a Dental Implant Crown?
Dental implant crowns can provide many benefits that traditional crowns, dentures, and bridges can't. Some of these include:
   

Providing a beautiful, natural-looking tooth

   

Preventing surrounding teeth from shifting

   

Preventing bone loss

   

Providing a durable, permanent tooth replacement option

   

Being able to speak and eat comfortably

   

Being as easy to clean and maintain as your natural teeth

   

Improving oral health
Perhaps the only significant disadvantage that implant-supported crowns have is that it can take as long as six months to have one placed in your mouth. This is because the implant must first be inserted into your jaw, then your mouth needs time to properly heal before the crown can be made and attached. While this process takes longer than most dental restorations, the benefits are certainly worth the wait.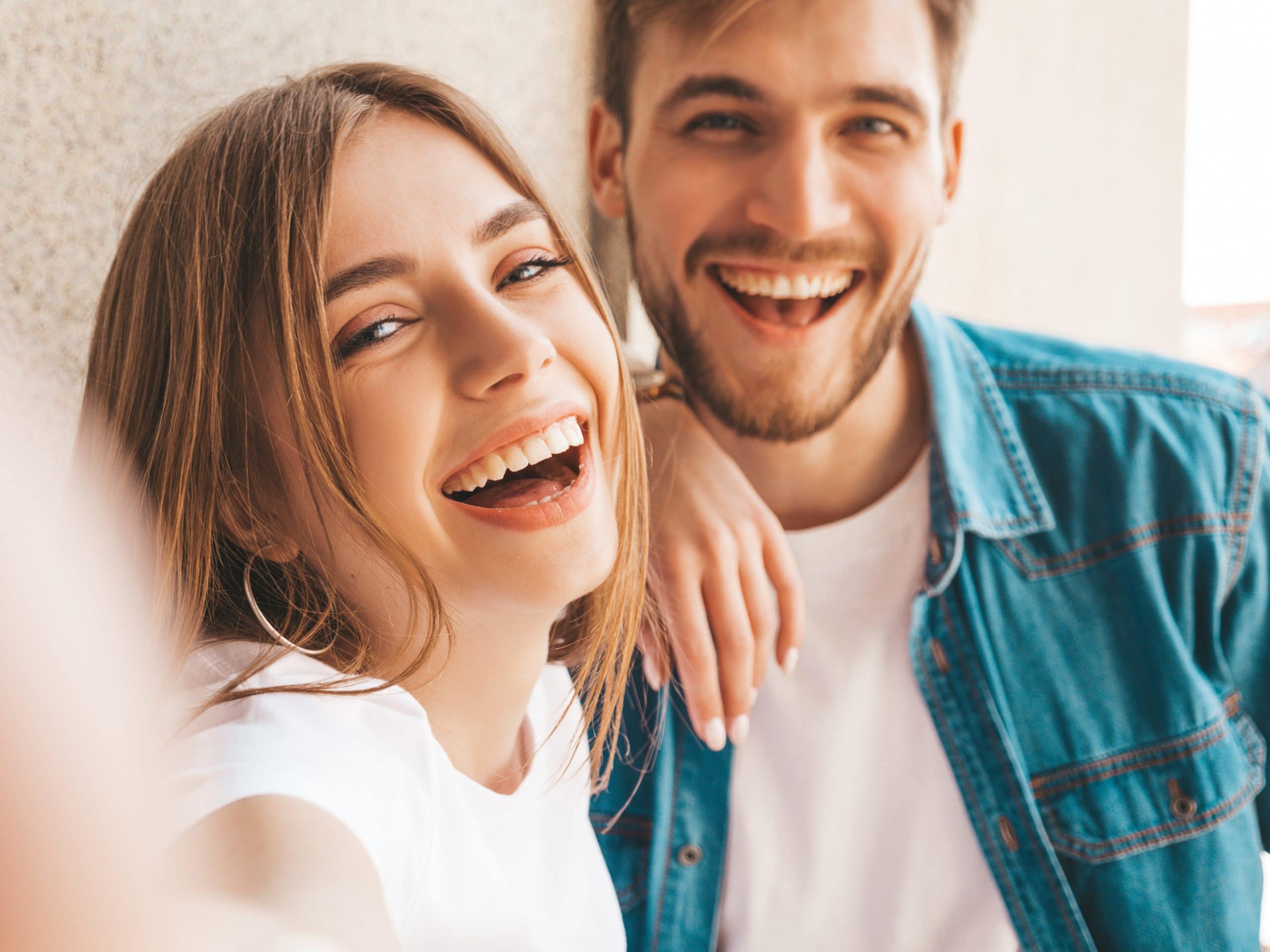 What Kinds of Conditions Are Treated with Implant Crowns?
Dental implant crowns could benefit you if you have one or more of the following conditions:
   

Severe tooth decay

   

A broken or cracked tooth

   

A knocked-out or missing tooth

   

A severely misshapen tooth
How Long Do Implant Crowns Last?
With good oral hygiene habits, including daily brushing, flossing, and visiting the dentist twice a year for routine check-ups, it's common for dental implant crowns to last decades. In some cases, implant-supported crowns can last for a lifetime.
Cost of Implant Crowns
The cost of your dental implant crowns will depend on what your dental insurance plan covers. Please contact our family dentistry in Charlotte to learn more about what your dental insurance policy includes.
Restore Your Smile with an Implant-Supported Crown at Dentistry on Monroe
If you're ready to replace your damaged or missing tooth with a strong, natural-looking, comfortable alternative, the trusted team at Dentistry on Monroe is here to help you every step of the way. With an implant-supported crown, you can achieve the healthy, beautiful smile you've always wanted. Dental implant crowns look and feel so natural that no one will know that you've undergone dental treatment. Contact us today to learn more about how a dental implant crown could improve your quality of life and schedule your free consultation with Dr. Turner. We can't wait to help you improve your smile!