Make Your Smile Brighter With Teeth Whitening!

They say that first impressions are everything, and Dr. Eric Turner and the team at Dentistry on Monroe believe that nothing makes a good first impression like a bright smile. Regular brushing and flossing are great ways to keep your teeth healthy and clean. However, if you feel that your teeth lack the luminous quality you truly want, tooth whitening is an excellent option.
What You Should Know About Whitening Your Teeth?
 Tooth whitening is the process of lightening the natural shade of your teeth without removing any of the enamel on the surface. There are several methods to whiten teeth that can be done both at home and in the dentist's office. 
Why go for tooth whitening? Over time, your teeth can lose their natural luster for several reasons:
   

Food and drink:

Coffee, tea, and red wine are some of the biggest contributors to staining due to their high level of staining color pigment. Also, highly acidic foods and drinks can slowly erode your enamel, thinning it until the yellowish inner layer of your teeth(called "dentin") shows through.

   

Smoking:

Tobacco products contain nicotine and tar. Tar is a naturally dark substance, while nicotine is colorless until it is mixed with oxygen, at which point it takes on a yellow hue. Both can stain your teeth.

   

Age:

Over time, your tooth enamel wears down. As it becomes thinner, more of the yellowish dentin beneath it will appear, making your teeth appear less white. 
How Long Does Tooth Whitening Last?
Various factors, including the thickness of your enamel, the food and drink you consume, and the frequency of tooth cleaning can affect how long your teeth remain white. KOR whitening will brighten teeth almost permanently, but without proper maintenance, your teeth will fall back a few shades. Aside from bonding veneers to your teeth, there are no truly permanent whitening solutions available that don't require maintenance. 
Any bleaching protocol requires touch-ups that you can easily do at home. Your dentist can have you fitted for custom-made bleaching trays that you can use between office visits. It's best not to overdo it on whitening but instead work with your dentist to find a whitening schedule that works best for you. Protocols that involve both in-office whitening and at-home steps are more effective than any other teeth whitening procedure.
What Does The Tooth Whitening Process Involve?
You can have your teeth whitened at home,in the dentist's office, or use a combination of both. At-home methods can be as simple as using whitening toothpaste to brush your teeth. These kinds of toothpaste contain polishing agents that are specially formulated to remove tough surface stains from teeth. However, they don't alter the color of your teeth. 
Some over-the-counter methods of whitening your teeth involve bleaching trays or gel strips that you apply to your teeth for a certain period of time. You can also be fitted for custom-made bleaching trays by a dentist. Unlike commercial trays, these are made to fit your mouth more comfortably and often contain a stronger bleaching solution. The active ingredient in bleaching products is a peroxide (hydrogen or carbamide). The products you get from a dentist often contain as much as 35% peroxide, while store-bought kits contain just 7% peroxide.  
The most common method of professional teeth bleaching is in-office bleaching. Performed under a dentist's supervision in about 90 minutes, the process is more effective than those performed at home. First, your dentist uses a rubber shield to keep your lips and tongue away from your teeth and protect your gums. Then, a tooth whitening gel containing between 25% to 40% hydrogen peroxide is applied to your teeth. Once the gel is applied, a special heating lamp is aimed at your teeth for three 20-minute intervals, with reapplication of the whitening gel between each interval. Some dentists may also use a laser, which may accelerate or activate the whitening process. However, this procedure has been shown to cause significantly more tooth sensitivity than any other bleaching protocol. 
Because of this sensitivity, Dr. Turner now uses the best teeth bleaching protocol available today. Known as KOR Whitening, it involves an in-office visit to help condition and desensitize the teeth, then two weeks of at-home bleaching with a new chemical (hydramide peroxide). This method allows Dr. Turner to achieve INCREDIBLE bleaching results with minimal tooth sensitivity.
When it comes to at-home versus in-office whitening, Dr. Turner always recommends that you use over-the-counter methods first. They will give you an idea of how sensitive your teeth might get during the bleaching process before you invest in professional procedures. Patients who require a stronger bleaching process than what they will find over-the-counter are advised to inquire with Dr. Turner about which approach would best suit their needs. 
Finally, some people have small white or brown spots on their teeth that they would like to "even out" using bleach. Unfortunately, neither the grocery store bleach nor prescription-strength bleach will do so. For these teeth, Dr. Turner uses a completely different product and approach in order to blend the colors of each tooth. The ICON protocol at Dentistry On Monroe eliminates those brown and white spots to give your teeth a smooth uniform color.
How To Care For Teeth After Whitening
Most professional teeth whitening protocols come with aftercare packets that you can use at home between office visits. It will often be in the form of a bleaching pen, strips, a custom-made tray, or a whitening toothpaste. Using these items will help keep your smile bright. It's also important to take steps to maintain good eating and drinking habits along with proper hygiene. 
 

Avoid red wine, coffee, tea, or dark sodas.

Cut down on acidic food and drinks.

Swish and drink water regularly to help flush away food and stains.

Cut down on nicotine and tobacco products, including smoking, vaping, and chewing tobacco.

Brush and floss regularly. 
It is important to keep your teeth clean during and after the teeth bleaching procedure because bleach won't brighten dirty teeth. You should also take steps to avoid bleach coming in contact with your gums. Bleach can cause minor chemical burns on the gums. They will eventually heal. However, the burns will still be uncomfortable.
Sensitivity to cold temperatures is the biggest side effect of bleaching. Using a desensitizing toothpaste or rinse can help greatly. Otherwise, do your best to avoid cold food and drink until your teeth become less sensitive.
Why Choose Dentistry on Monroe for Cosmetic Teeth Whitening?
A bright, healthy smile is important to all of our patients. Proper oral hygiene goes a long way, but sometimes you need a little extra help. That's where Dentistry on Monroe comes in. Our experienced staff provides you with excellent service at an affordable price. Our practice is equipped with all the materials and technology necessary to take care of your needs — from digital tooth scanners that can capture your teeth without the need for messy impressions to 3D modeling used to create the perfect fitting bleaching trays so that each tooth gets the appropriate amount of bleach with no discomfort for your gums.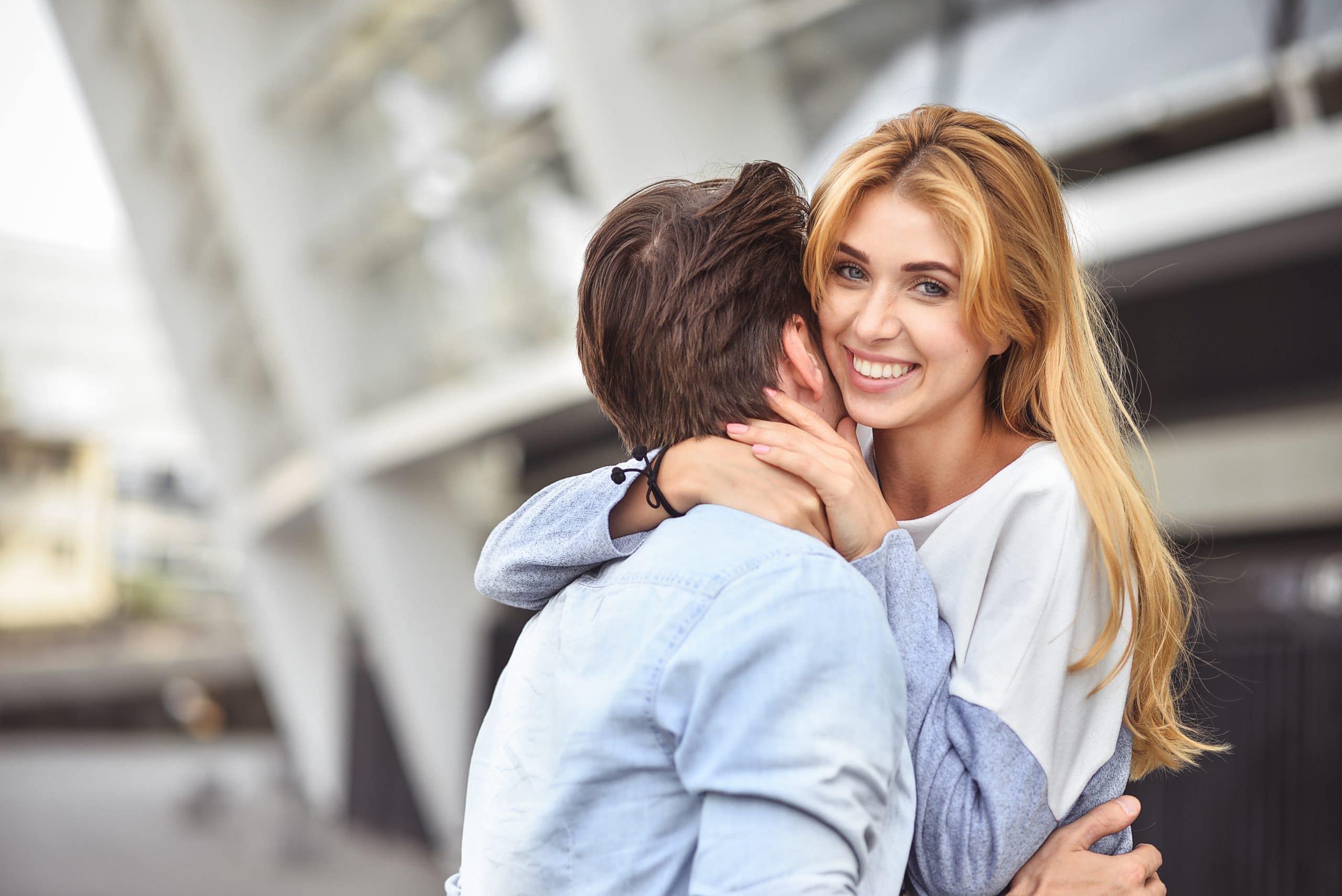 How Much Do Whitening Procedures Cost?
Over-the-counter whitening products are fairly inexpensive, particularly toothpaste and mouthwash.  In general, they run anywhere from $25 to $100 for various products. However, they are not as efficient as professional methods. Also, DIY whitening methods done incorrectly can be irritating for the gums and cause excessive tooth sensitivity. 
The cost of professional teeth whitening procedures varies depending on how extensive the treatment will be. It typically starts at $400and can potentially cost substantially more. Unfortunately, because whitening procedures are considered cosmetic dentistry, most insurance plans don't cover them. However, at Dentistry on Monroe, we offer Care Credit which spreads these costs out over time to ensure that you don't feel limited by a lack of insurance coverage. Now, more than ever, you can have the smile you've always wanted.
Schedule a Teeth Whitening Appointment!

Contact Dentistry on Monroe to schedule your teeth whitening in Charlotte, NC today. We're only a call or click away from providing you with the smile you desire.