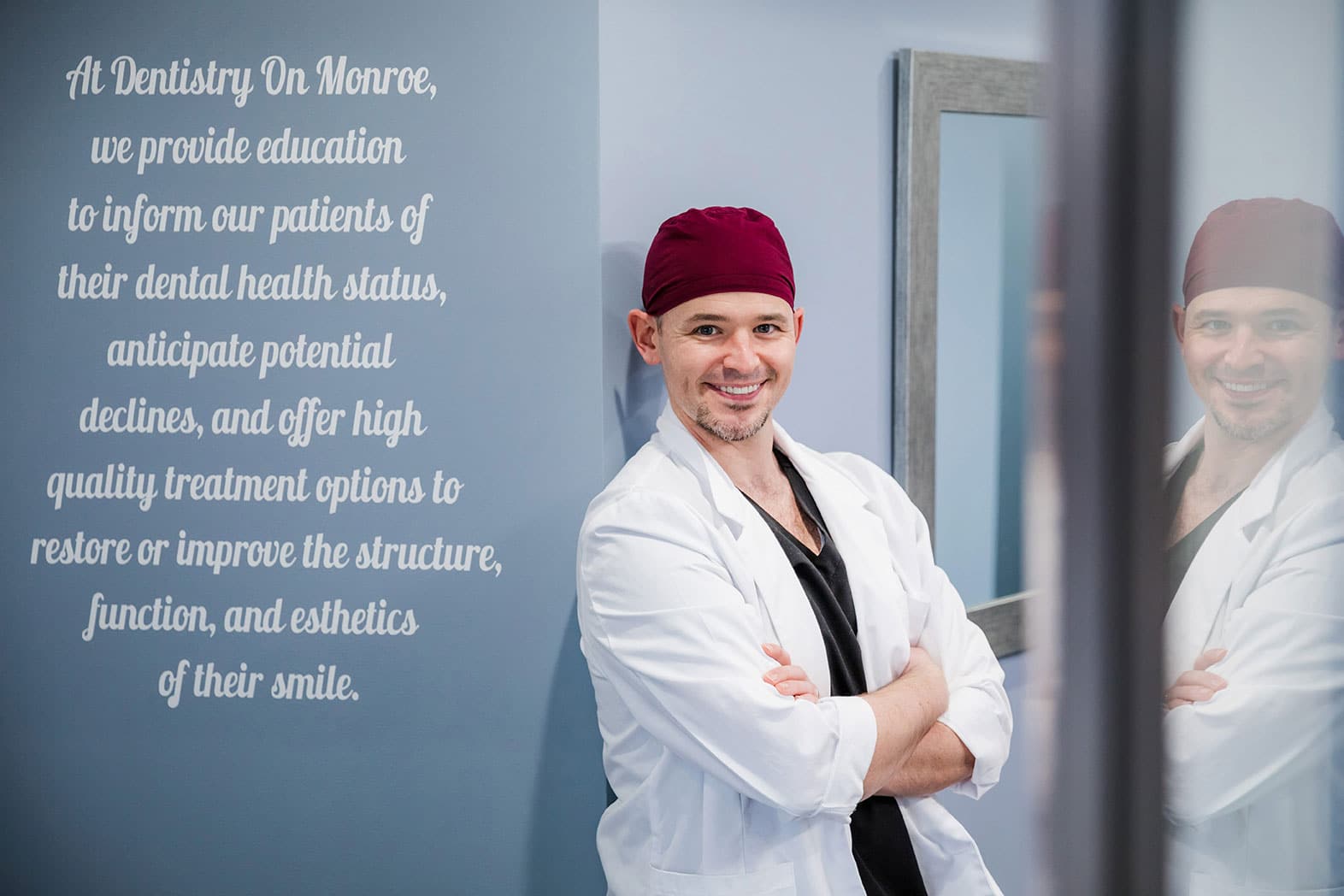 Our Mission
At Dentistry On Monroe, we provide education to inform our patients of their dental health status, anticipate potential declines, and offer high-quality treatment options to restore or improve the structure, function, and aesthetics of their smile.
Expert Care from an Attentive Team
The Dentistry on Monroe team doesn't settle for less than the highest standard of care– and neither should you! With a commitment to continuous training and education, and critically evaluating the ever-changing landscape of dental materials and treatment approaches, we provide long-lasting, exceptional results. 
When it comes to your oral health, we have you covered. 

We believe that getting to know you is an important key to building a strong relationship, which helps us deliver the best, patient-focused care possible. You are an extension of our family, and we look forward to learning about your life, health, and goals for the future. Patient Education
We love when our patients come to us with questions and concerns. We encourage open and honest conversations about your oral health concerns and treatment options. The more you know and understand, the easier it is for you to take excellent care of your teeth in between dental visits. Consider us a trusted resource for sound dental advice and practical guidance.

Conservative Dentistry
Minimally invasive dentistry is the best option whenever possible. We want to preserve your natural teeth and keep them strong, lowering your risk for future dental problems. When it comes to your teeth, our dental office in Oakhurst, Charlotte, NC believes anticipation and prevention is the responsible approach to take.