We Put Our Patients at Ease
Enjoy comfortable, reliable dentistry of the highest quality.
If you're like some people, maybe you haven't seen a dentist in years.
But when you neglect your dental health, not only are you compromising your oral health, you're also affecting your overall health. That's why it is so important you understand the benefits of regularly seeing a general dentist. Here's what you need to know about Dentistry On Monroe and our Charlotte NC dental office.
What do General Dentists Do?
Put simply, general family dentistry is a broad term pertaining to both proactive and reactive dental procedures for restoring, improving, or maintaining dental health, which includes the teeth, mouth, and gums. Besides evaluating your oral health, general dentists show you how to improve and keep your teeth and gums healthy by practicing good dental home care. They diagnose and treat dental problems and stop or treat the progression of oral diseases, providing their patients with overall healthcare.
Why Do You Need To See A General Family Dentist?
It is impossible to fully monitor your own mouth since tooth decay, gum disease, oral cancer, and other diseases of the mouth usually start and progress silently. Unfortunately, they've already done serious damage by the time they've become noticeable. As a result, you may need costly treatments for restoring or replacing the damage done to various parts of your mouth.
Types Of Complete Dental Care Services We Provide 
Dr. Turner provides a wide range of services for improving or maintaining oral health. Some of these services include those such as:
Dental cleanings (prophylaxis or "prophy")

Gum cleaning (scaling or "deep cleaning")

Fillings (with tooth colored "composite")

Crowns

Bridges

Veneers

Dental implants

Clear Aligner Orthodontics (such as Invisalign)

Bonding

Teeth whitening 

Dentures

Preventative education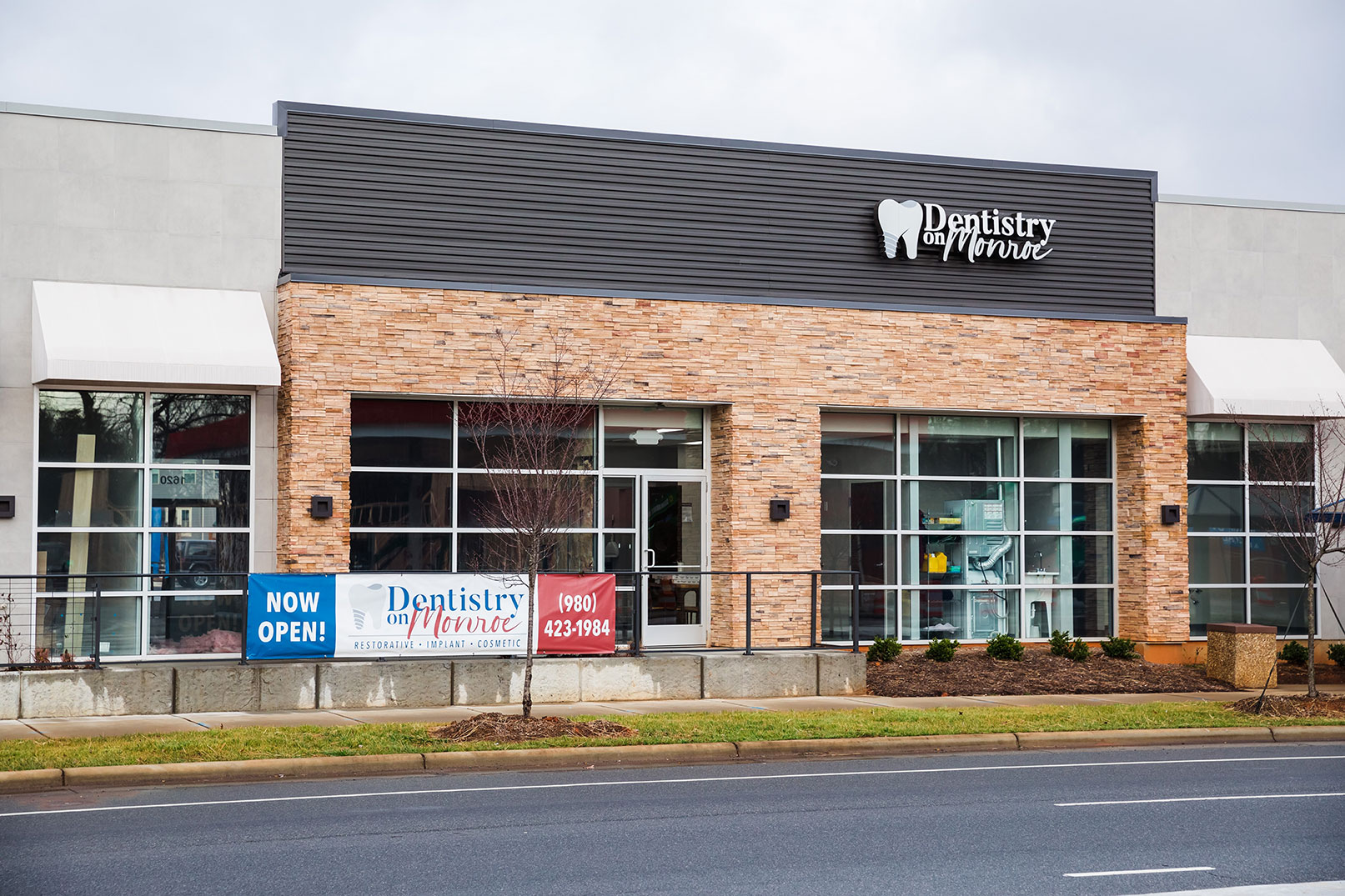 When Should You See A General Dentist?
How often you need to visit a dental office largely depends on your oral health circumstances. In general, everyone should visit a dentist at least twice a year (or every six months) to get regular dental cleanings and exams, in addition to treating whatever needs to be treated for maintaining healthy teeth and gums. However, you may need more frequent visits if you have certain dental issues or health problems.
How  Dental Health Impacts Your Overall Health
In addition to relieving pain and giving you more confidence about your appearance, good dental health is also beneficial for your overall health.

When you have poor dental health, you're more at risk for heart attacks and strokes. In fact, having periodontal disease can make you 20 percent more likely to develop cardiovascular conditions. There is also a link between periodontal disease and Type 2 diabetes.

The best way to spot oral diseases and stop them from affecting the rest of your body is to get regular dental exams from an experienced general dentist.
What's Different About The Complete Dental Care You'll Receive At Dentistry on Monroe
Most likely, you're asking, "what makes our clinic different from the others?"
One major difference is that here at Dentistry On Monroe, our patients are monitored consistently by Dr. Turner every time to be more conservative in our treatments. This results in many dental problems being stopped by just improving home dental care.

When treatments are required, we give our total attention to providing each dental service at an exceptionally high standard of quality, maintaining our dental clinic's treatment philosophy.

Dentistry on Monroe offers some of the most updated technology for improving patient comfort and treatment quality, such as ceiling-mounted screens, noise cancelling headphones, quiet dental equipment, and soft suction attachments that allow you to rest your jaw throughout a procedure.

We offer 3D diagnostic images that allow us to detect oral diseases earlier than many of the other dental practices.

Thanks to our advanced technology for scanning teeth, we don't have to create uncomfortable or messy "impressions" or "molds." We're able to use digital scanning, digital 3D modeling, and 3D printing so that our patients can help design their smile.
Contact Us
Don't wait until a dental problem progresses before getting professionally diagnosed and treated. Contact Dentistry On Monroe in Charlotte NC online or call 980-423-1984 to schedule your next general dental appointment.