What Can Be Done Instead of Dentures?
When it comes to tooth loss, dentures have long been a traditional solution. However, many people find dentures uncomfortable, inconvenient, and less than ideal in terms of aesthetics. Thankfully, several alternatives to dentures can provide a more natural and functional solution for restoring your smile. At our Charlotte, NC, dental office, we provide some of these alternatives and can help you understand the benefits they offer.
Alternatives of Dentures
Dental implants

have revolutionized the field of restorative dentistry. They are titanium posts surgically placed in the jawbone to act as artificial tooth roots. Dental implants offer several advantages over dentures.

A natural appearance and feel.

Improved chewing and speech abilities

Long-term durability
Dental bridges offer an alternative to dentures by replacing missing teeth with artificial ones anchored to the adjacent natural teeth.

Restoring aesthetics and functionality

Minimizing bone loss
All-on-4 Implant-Supported Dentures
If you're looking for a more stable and permanent solution than traditional dentures,

implant-supported dentures

, such as the All-on-4 technique, may be suitable for you.

Enhanced stability and retention

Improved chewing efficiency

Preservation of jawbone structure
Removable Partial Dentures
Removable partial dentures are another alternative for replacing missing teeth. They consist of artificial teeth attached to a metal or acrylic framework, which clasps onto the remaining natural teeth.

Cost-effectiveness

Ease of maintenance
What Other General and Restorative Services Does Dentistry on Monroe Provide?
General and restorative dental services encompass a wide range of treatments and procedures aimed at maintaining oral health, addressing dental issues, and restoring the function and aesthetics of the teeth and mouth. At Dentistry on Monroe, we offer the following general and restorative service options:
Book an Appointment With Us Today
When considering alternatives to dentures, you must explore options and consult with a dentist to determine the best solution for your specific needs. Dental implants, dental bridges, implant-supported dentures, and removable partial dentures all offer unique advantages in terms of aesthetics, functionality, and durability. By opting for an alternative to traditional dentures, you can regain confidence, improve your oral health, and enjoy a more natural and comfortable smile. Contact our office today to schedule your next dental appointment.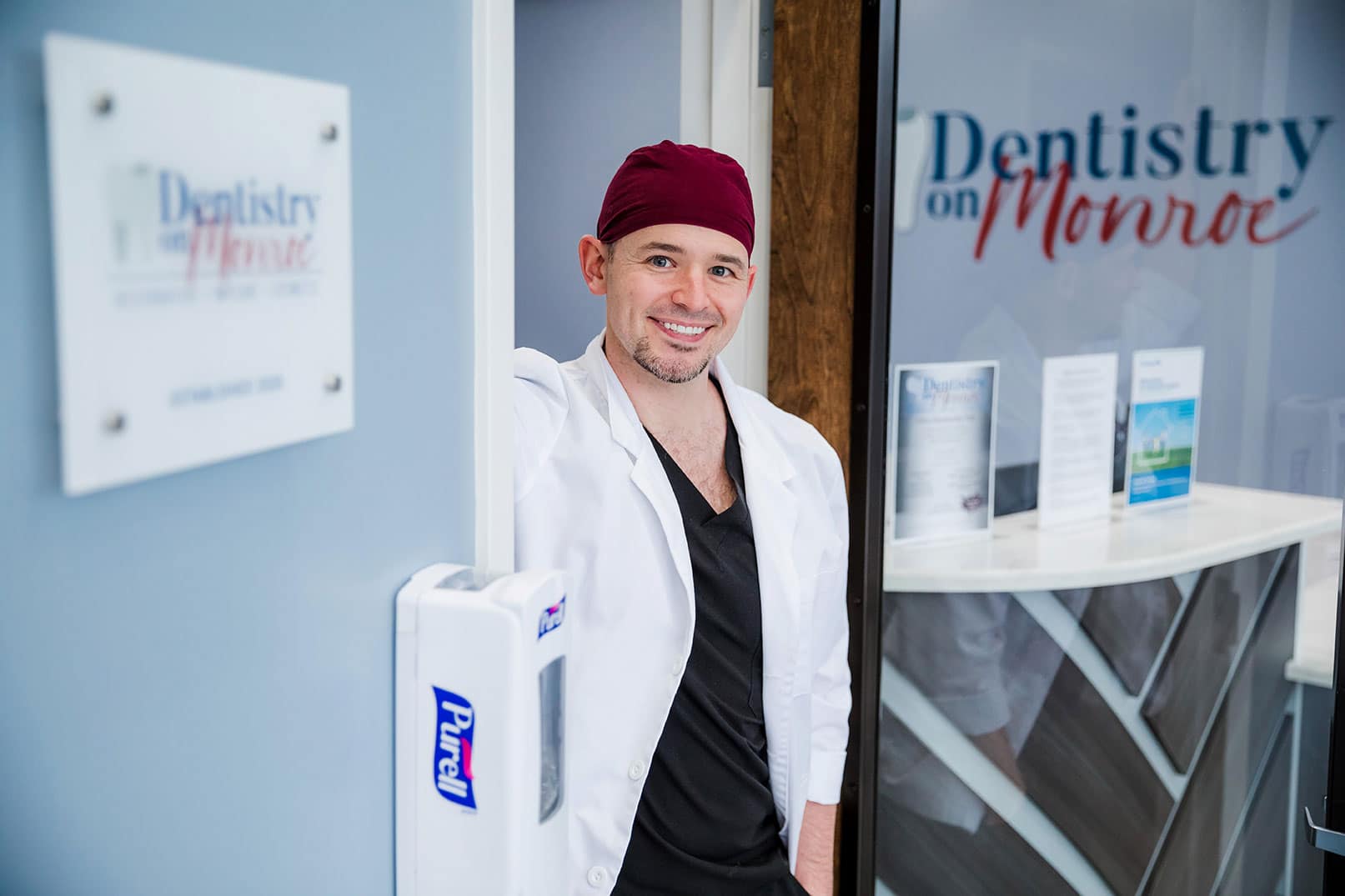 Eric Turner, DMD
Dr. Eric Turner, DMD, a Philadelphia native and Temple University Kornberg School of Dentistry graduate, employs a blend of advanced medical knowledge, fine motor skills, and compassionate patient care in his Charlotte-based dental practice. With a high-level expertise in dental implants, Invisalign, and restorative and cosmetic dentistry, he leverages his advanced training to improve the quality of his work and optimize patient comfort. Outside his practice, Dr. Turner, a passionate traveler, scuba diver, skier, guitarist, and culinary enthusiast, cherishes his new home and community in Charlotte, NC.