Can Yellow Teeth Become White?
Many factors can lead to a change of color in your teeth. However, the discoloration associated with yellow teeth can usually be prevented or treated. Cosmetic Dentistry services like teeth whitening or a change in diet can significantly improve the color of your teeth. At Dentistry on Monroe in Charlotte, North Carolina, we understand the appearance of your smile matters, and we are here to help you.
What Causes Teeth To Become Yellow?
Your teeth's discoloration might be due to several different things. Some of the most common include age, smoking, genetics, bad oral hygiene, and consumption of certain foods. 
Age:

Aging causes enamel to thin and flake off, exposing the yellow dentin underneath.

Smoking: Long-term smokers may also have discolored teeth, often dark yellow or brown.

Genetics:

Sometimes, a person's teeth appear yellow because their enamel is abnormally thin or transparent.

Bad Oral Hygiene:

One of the leading causes of tooth discoloration is neglecting dental hygiene.

Diet:

Certain food and drinks like tea, wine, coffee, or food with a lot of starch can cause teeth staining.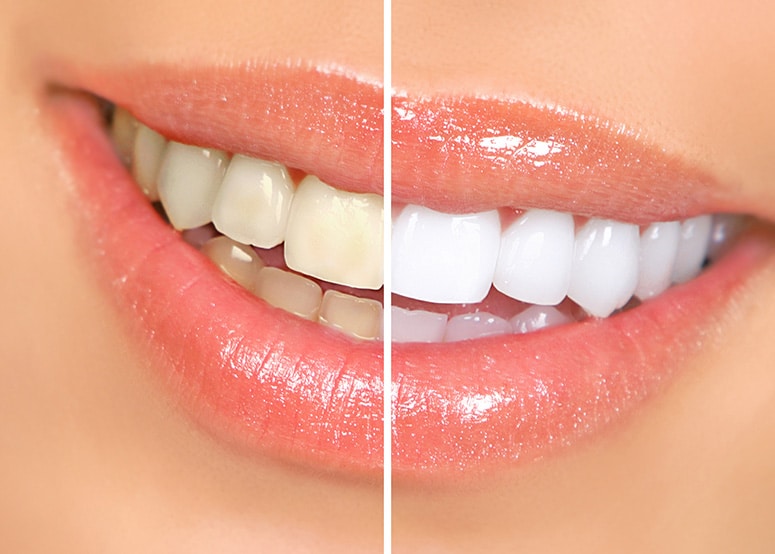 What Foods and Drinks Should You Avoid To Maintain a Whiter Smile?
Certain stain-causing foods and drinks can cause teeth discoloration, so it might be beneficial to either manage or eliminate these foods and drinks from your diet:
1. Curry: Due to its high pigment content, curry can stain teeth or cause them to become discolored.
2. Berries: Despite their potential health benefits as a sugar-free snack option, berries have been linked to tooth discoloration. Dark-colored fruit like blueberries, cranberries, raspberries, and blackberries may stain teeth. Additionally, other acidic foods can also contribute to tooth stains.
3. Pasta Sauce: The acidity and vivid red color of tomatoes in spaghetti sauce can leave permanent yellow stains on your teeth.
Below are some drinks to avoid to maintain whiter teeth:
1. Wine: Teeth can become discolored drinking too much red wine. Over time, the acids, tannins, and natural dyes inside wine can leave teeth stained.
2. Carbonated Drinks and Soda: The acidity of carbonated beverages has been linked to the development of tooth decay. Your teeth can get discolored after drinking soda. All soda is hazardous for your teeth, but darker beverages are more likely to leave surface stains. When you drink soda, the sugar in it feeds the bacteria that produce acid and eat away at your teeth's enamel. 
3. Tea and Coffee: Coffee has the potential to discolor your teeth quickly. The organic plant components called tannins may be found in coffee. Tea, which also includes tannins, is not much better than coffee for staining your teeth and may even be worse in certain situations.
What Are the Pros of Teeth Whitening?
Without removing any enamel from the surface of your teeth, they can be whitened to a lighter shade by teeth whitening. Your current tooth shade will be noted once a dentist examines and charts the color of your teeth. After that, a gritty powder will polish your teeth and eliminate any remaining plaque buildup.
At-home teeth whitening is cost-effective and time-saving because you don't have to make appointments. You can restore your teeth's natural luster and improve your health with the help of at-home teeth whitening.
Professional whitening by a dentist may eliminate years of intrinsic discoloration in a session that lasts less than an hour. Dental professionals have access to more potent bleaching chemicals than those available over the counter, allowing them to achieve more dramatic effects. Dental hygiene practices, such as brushing and flossing twice daily and using charcoal or whitening toothpaste once a day, can help reduce discoloration and restore natural tooth color. Additionally, regular dental checkups can show significant improvement in the health of your teeth.
Book an Appointment at Dentistry on Monroe
The causes of yellow teeth vary considerably, but through cosmetic dentist services, a healthy diet, and a good oral hygiene routine, your discolored teeth can become whiter. At Dentistry on Monroe, we want the best results for you and your dental care. Schedule an appointment with us today to discuss treatment options for a brighter smile!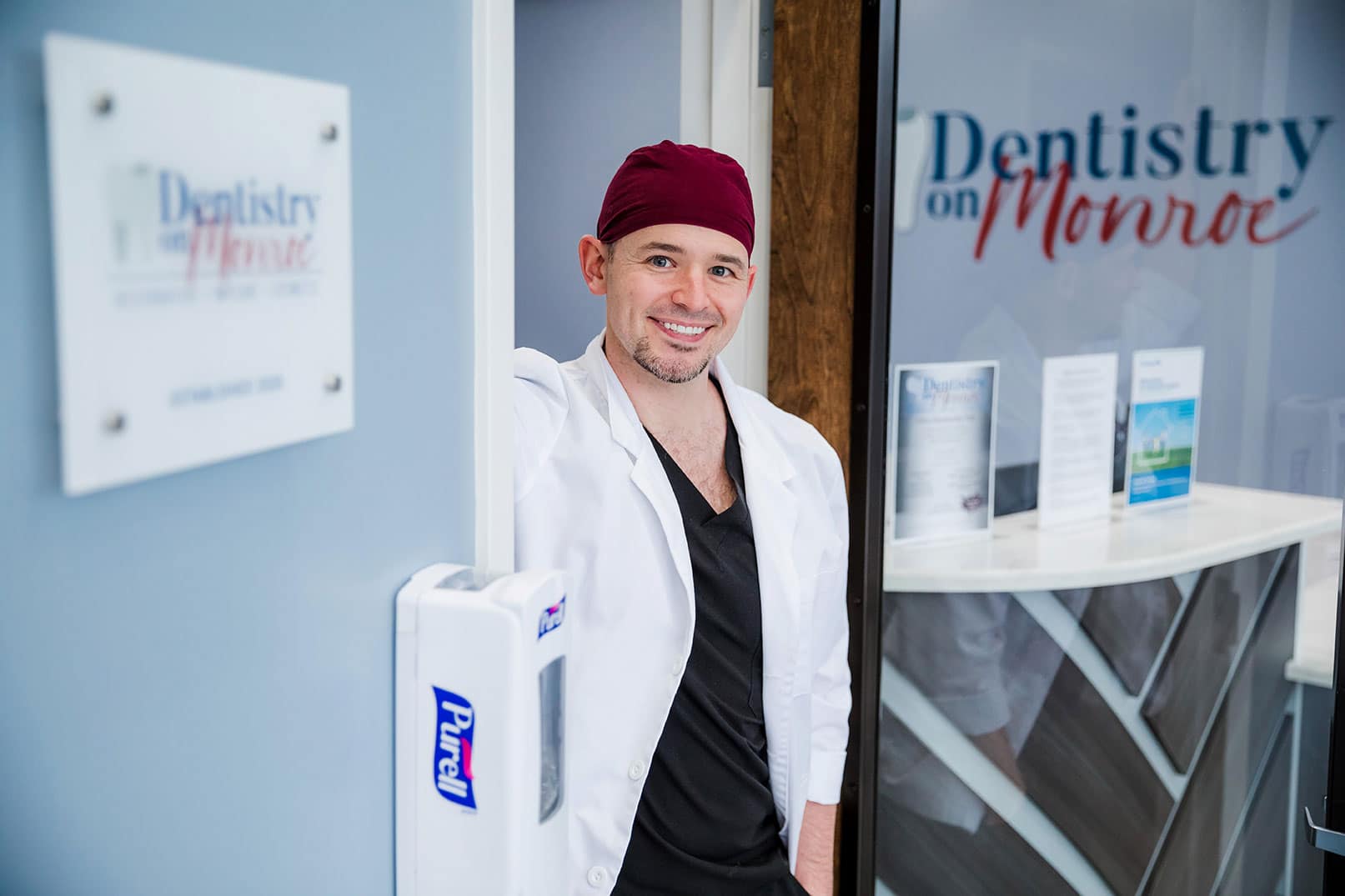 Eric Turner, DMD
Dr. Eric Turner, DMD, a Philadelphia native and Temple University Kornberg School of Dentistry graduate, employs a blend of advanced medical knowledge, fine motor skills, and compassionate patient care in his Charlotte-based dental practice. With a high-level expertise in dental implants, Invisalign, and restorative and cosmetic dentistry, he leverages his advanced training to improve the quality of his work and optimize patient comfort. Outside his practice, Dr. Turner, a passionate traveler, scuba diver, skier, guitarist, and culinary enthusiast, cherishes his new home and community in Charlotte, NC.