What to Expect
Oakhurst is one of several small communities that makes up the larger city of Charlotte, NC. Oakhurst is made up of under 3,000 people. It has been identified as one of the best areas of Charlotte to live in, for its friendliness, proximity to city amenities, and down-home feel. 
A Small-Town Feel
Oakhurst is among the best neighborhoods in Charlotte, as the area is becoming increasingly family-friendly and offers plenty of amenities. Far from giving you that big-city feel many people are so eager to move away from, the Oakhurst area is home to people who have lived in Oakhurst for a few years or a few decades, each of them eager to provide visitors and other residents with a pleasant experience of this area of Charlotte, North Carolina. 
Top 8 Things to Do
Oakhurst offers some relief from the larger city of Charlotte without sacrificing style and community. Concerts and enormous sports teams may not be the main offering in Oakhurst, but the area has plenty of charm and its own offerings. Learn how to enjoy your time in Oakhurst below! 
Drive Down Monroe
Monroe Road has been considered one of the main drags through Oakhurst, as it is the road that contains the area's greatest draws. A drive down Monroe can yield a scenic view, a window into several small shops and private businesses, and larger businesses offering everyday staples. Driving down Monroe allows you to see one of the most charming parts of living in Oakhurst. Monroe is also home to the Oakhurst Elementary STEAM school that was reopened in 2015.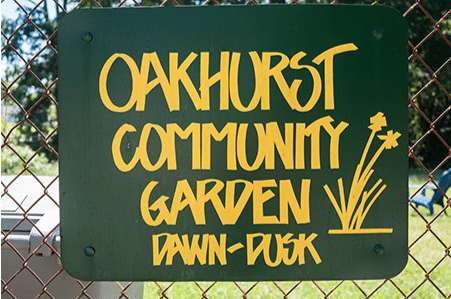 Visit the Oakhurst Community Garden
The Oakhurst Community Garden is a small strip of land. The land provides the residents of Oakhurst with a plot to plant vegetables, fruits, flowers, and more. The community garden has seen a surge in interest in recent years. During the spring and summer months, the garden can be seen alight with blooms and all manner of food items. 
Stop at the Common Market
The Common Market is sandwiched between Oakhurst and Cotswold but offers the same great food, drinks, and gifts expected of other Common Market Charlotte locations. Common Market is designed to offer everything you need in a day: coffee, breakfast, lunch, and dinner, a place to meet, and a place to play. For a unique take on neighborhood convenience stores, give the Common Market a quick visit. 
Visit Monroe Convenience
Far more than just a convenience store, Monroe Convenience actually acts as a market and convenience store. Instead of the usual fare of chips and soft drinks, Monroe Convenience stocks local craft beer and Nepali and Indian groceries. A family owned and operated business, Monroe Convenience is a joy to visit, and its owners are happy to provide a small-town feel.
Stop by Swirl
Swirl is a unique take on cupcake making, as it allows customers to come in and customize their cupcakes, rather than selecting from a predetermined array of options. If you are a cupcake aficionado and love customization, a stop at Swirl is essential. 
Visit Cotswold Village
If you are looking for a more traditional shopping experience, Cotswold Village is just one neighborhood over. It offers all of the usual stores you'd expect from a standard shopping mall, including food court basics. 
Walk Through Grier Heights Park
While Grier Heights Park is not a state park or a huge space, it is a beautiful little slice of Charlotte. Grier Heights boasts over 5 acres of space. It is a great place to stop by if you are in need of some outdoor recreation. Baseball fields, a basketball court, a playground, and horseshoes are all great ways to spend a few hours if you have time to spare while in Oakhurst. 
Take a Class at Pottery Central
Pottery Central takes the notion of an art gallery one step further and allows visitors to get started creating their own pieces of art. With studio space for classes and the novice (or seasoned) potter alike, Pottery Central celebrates the world of pottery and encourages people to enter into the world with gusto. With dedicated classes and plenty of space for people who are already familiar with the practice, Pottery Central is a great pit stop for anyone new to or visiting the Oakhurst area.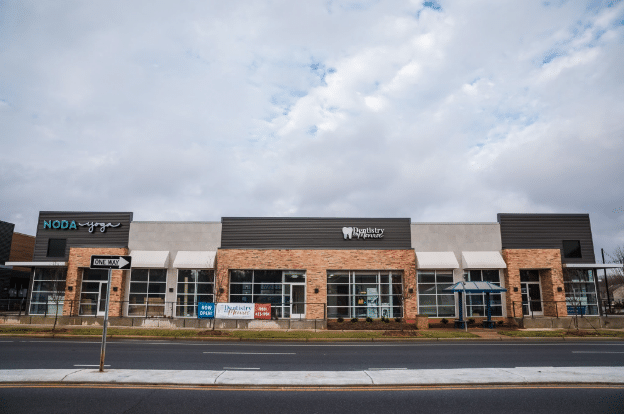 Getting to Know Oakhurst
Oakhurst is considered an up-and-coming area of Charlotte, joined by Grier Heights, Cotswold, Sherwood Forest, and Eastover. With increasing numbers of young people and families moving into these areas, and the advent of a magnet school, Oakhurst is making a name for itself as a great place to live.